Community Club Structure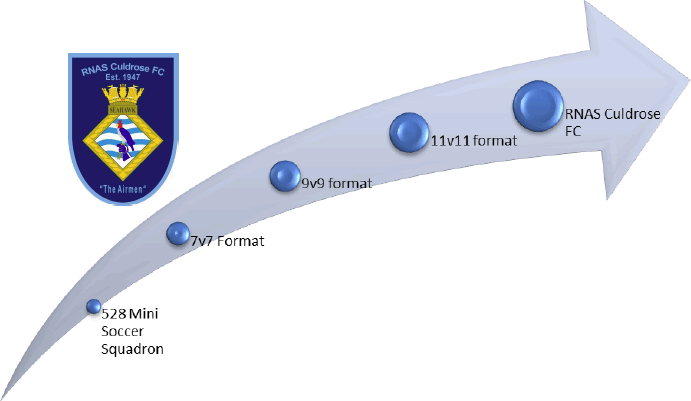 The development of your child as a footballer and as an individual is our main objective. From the beginning we promise to do everything we can to ensure that this occurs in a safe and enjoyable environment. If you do, however, feel this is not the case then please inform a member of the coaching staff or the Committee. The FA Accredited England Football scheme is designed to create the footballers and coaches of tomorrow with an outlet to adult football. Culdrose Youth is the Youth section of our Community Club; RNAS Culdrose Football Club.
The progression through the game formats is in line with the FA England DNA and Future Game Strategy.
Under 10 years of age (U8s—U10s)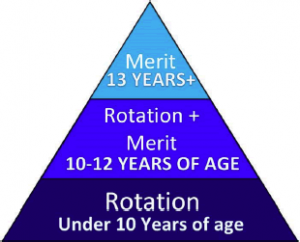 Rotation should be the ethos that is used within the age groups up to under 10's. The reasons and benefits of this policy are:
Firstly, it promotes harmony and reduces conflict throughout the squad and is fair to all concerned.
It shows that the team is set up for the good of all, and not for the individual.
A Coaches primary motivation is to develop players for the long term. Rotating players in all positions on the pitch is vital to this overall development.
Every player deserves the same amount of time playing the game of football.
It creates a group of players who all feel valued by the coach and all get the chance to develop.
At this age Children do not have a position that is suited to them skill sets are not complete.
10 - 12 Years of Age (U11s - U13s)
Rotation should be part of the ethos that is used within these age groups between 11's &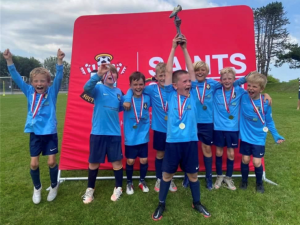 U12's, however merit should also be considered by the coach.
This promotes harmony and reduces conflict throughout the squad and feels fair to all concerned.Looking at Merit the benefits of using this ethos are:
Players push themselves to train and play to their maximum potential.
Creates a good work ethic within the team.
Builds respect between players and Coach.
Develops competition within the team that will help progress players
13-16 years of age (U14s - U16s)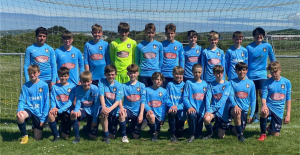 Merit will be the ethos that shall be adopted by the coach the reasons and benefits of this are:
Hard work is what the coach wants to see.
The games are about winning.
100% commitment and effort is what the coach wants to see.
Winning is the focus and the players should be driven to achieve that goal.
Effort, commitment and application are required by the players from the coach.
Transition to Adult Football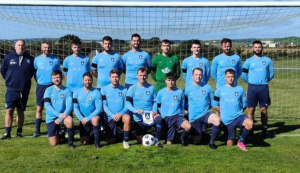 As a 3* Accredited England Football Club it is our aim to provide all our players a transition and outlet into adult football at every level of ability.
Our parent club RNAS Culdrose FC offer 4 Senior teams that provides both a male and female pathway to adult football and beyond into Veterans Football.